Successful writing, many fear, is a matter of innate talent, of something that you are born with and do not pick later in your life. While such scepticism and anxiety are understandable, it's not true. We are not born with anything, other than the potential for learning. Even if we tend to be less curious by nature, training our faculties is often as easy as giving it a fair shot. In other words, you are not born a great writer, but through your upbringing and training, you can become a decent one in the very least. Writing for success is a concept that sounds a little abstract, so let's narrow it down a little. What constitutes success in one's writing? Here are several examples, some of which may look a little too ordinary, but are still valid:
Writing a successful school essay
Preparing a great TED talk
Developing a short story or novel
These three scenarios aren't too different from one another. Writing school essays probably isn't everyone's favourite, as it puts you in a stressful environment where you have to produce a piece of writing based on very specific criteria.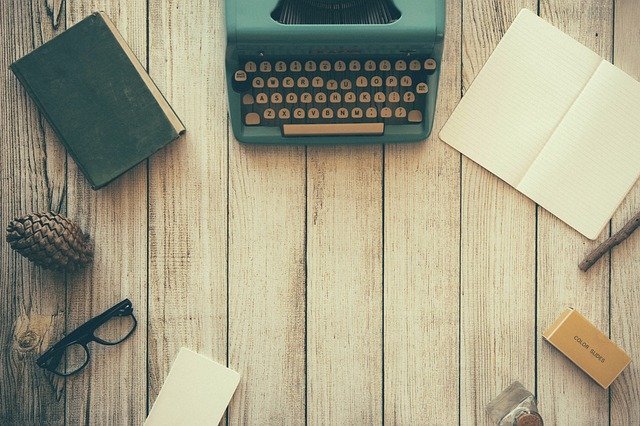 Yet, going through this process will teach you important abilities such as diligence, research methodology, and the ability to cope with deadlines. It's an important first towards writing for success in real life. Now, allows us to examine several examples of great strategies you can use in your own writing to be a successful writer.
1. Write Plainly
You may feel the urge to put words in your writings that sound more academic, but unfortunately, academic writing is not anything to be proud of really. Writing should be simple, easy and to the point. Inserting the occasional Latinism in there does not really build your case. Instead, there is a good chance the writer will go away.
2. Understand Your Subject
Anyone can write so long as they understand their subject. In most cases, essay writing is the lack of sufficient research. Do not tempt yourself into writing before you have done your due diligence and studied your topic well.
3. Write Short Sentences
As an addition to the first tip, you should always try to write short sentences. These sentences pack the most information value. So, next time you have the urge to get a bit lengthy, make sure to stop yourself.
4. Structure Your Writing
To be successful at any writing task, you may want to structure your writing. Make sure to create logical points you want your writing to gravitate to and then follow through. You can have as many points as long as it makes sense.
5. Use Paragraphs and Headlines
You want to build your text in a way that is easy to read. Using short paragraphs and the right thematic headline is the way to do so. Many people ignore this especially in academic writing where writing is heavy and unnecessarily littered.
6. Treat it as a Hobby
To be successful at writing, it helps to love writing. Just treat it as a hobby, the same way you would any of the great casino sites from truenorthcasinos that you enjoy playing at, for example.
7 Read a Lot
This advice applies only if you want to pursue writing a little more seriously. One of the ways to learn how to write is to spend your time in the company of the greater writers' humanity has produced. Whether this is Dostoyevsky, Hemingway, Dickens, or any other writer, it is your choice to make.
8 Accept Criticism, Not Defeat
Many successful writers are often known for their big egos, and this is understandable. Arrogance has to be earned and in their case, it's somewhat justified. Yet, to someone who is trying to hand in their school paper, a bit of a rough criticism can easily get under their skin.
That is okay. Remember that criticism is not defeated, and we learn from our mistakes and failures. All good writing is predicated on thousands of hours of very bad writing before it. You just don't know the other kind exists, because good writers don't go around showing it to anybody.
9 Write Essays
Essays are one of the most fun forms of writing. An essay literally means "to attempt," and there is no better way to do that than sit down and write a well-argued essay. In fact, you are already doing it – on Facebook, Twitter and Reddit. Social media has empowered us all to write micro-essays. Isn't that great?